So I guess it's
avocado month
here on the blog. I hope you love them as much as I do, otherwise, sorry about that. I mentioned before that come summer the amount of
guacamole
I make must quadruple, and although I could never get sick of it, sometimes I don't always have a number of ripe avocados, nor do I feel like chopping, or consuming an entire bag of tortilla chips for that matter. And if you know me the slightest, you know I'm lost
without
hummus
. Just like avocados, it's really great at bumping up the volume of most meals. Whether it's served on the side of a plate of grilled vegetables and garlicky grains, or thrown right into the mix, you're guaranteed some creamy deliciousness. It's nice to switch things up every once in a while, and instead of tossing your plate with some beans or lentils, why not make some gourmet hummus. The flavor profiles are endless, and a mix of textures is always a good thing in my book.
I spotted avocado hummus a few years ago at Trader Joe's, and was pretty floored by such an ingenious creation. I've consumed numerous tubs of the stuff, but had never made my own - why is that always the case with me? I always have been one to come around at my own slow pace, but blending a can of chickpeas with an avocado is a no brainer. Hummus is creamy on its own, but throw in a buttery avocado, and you have real food magic on your hands. I'm somewhat addicted to lemon juice, so that's what I used here, but I know lime juice would also be wonderful. I also tend to add cumin to most avocado and/or Mexican based recipes, but I've left it out, and it's still just as tasty. A good amount of sea salt is essential here, but the spinach I might skip next time. I was going for a bright green color, and some added nutrients, but it sort of took away from the simple deliciousness of the avocado.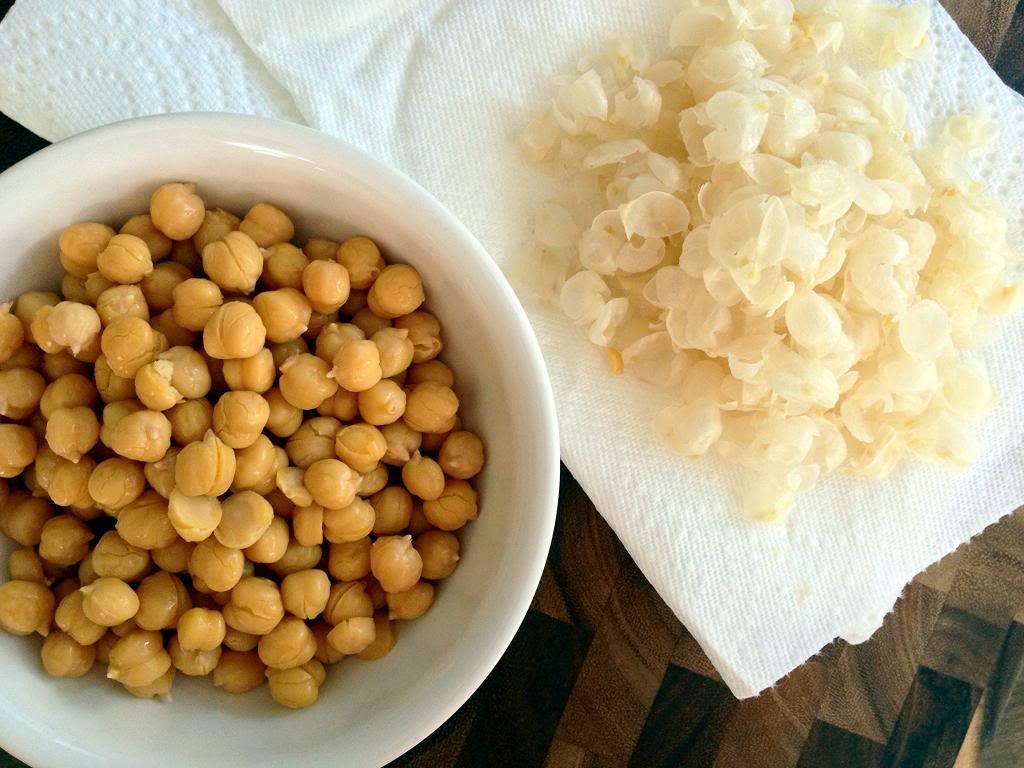 Avocado Hummus
lemon or lime juice would work well here
15 oz can of chickpeas, drained + rinsed
1 ripe avocado
juice of 1 lemon (I used 1 1/2)
1-2 garlic cloves, minced
1 teaspoon salt
1/2 teaspoon cumin
1 tablespoon chia seeds (optional)
1 tablespoon olive oil
handful of spinach
Peel the skins off of the chickpeas before beginning. I sometimes boil them for about 10 minutes to get them really soft, but it's not a must (warm hummus is pretty phenomenal though). Add all of your ingredients to a blender (I used my Nutri-Bullet), and give it a whirl. Taste for seasoning, and scoop away. If you want more of the avocado flavor to come through, I'd leave out the spinach. As I mentioned above, I was going for color and nutrition, but I've made it both with and without spinach, and I think I prefer it without. I've also left out the olive oil without any problems, and the chia seeds are just a superfood bonus, totally not necessary.