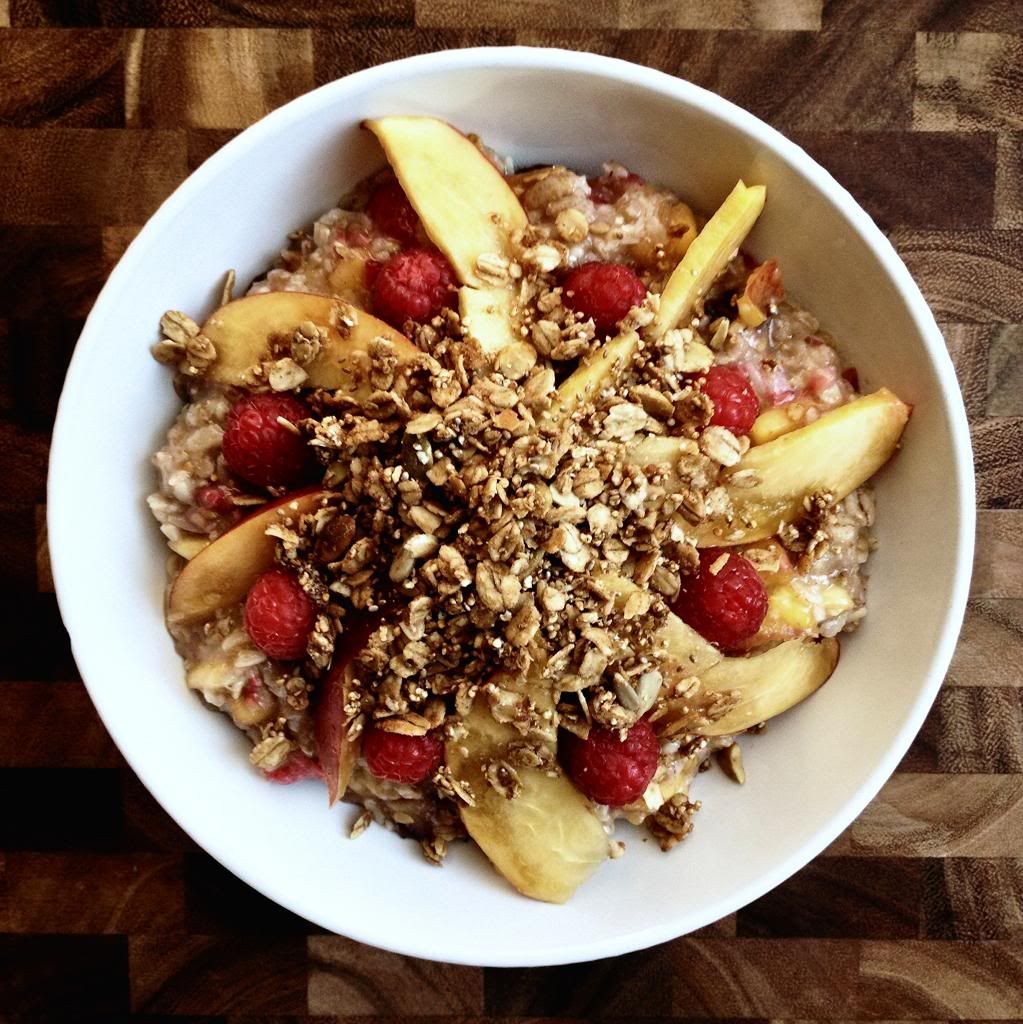 I heart oatmeal (along with every other health nut, I'm sure). It's hearty and nourishing, stick-to-your-ribs food. It's chewy, creamy, warming, and most importantly, very easy to adapt into a morning dessert -
which I'm a huge fan of
. The flavor combinations are pretty much endless, and for someone who is big into combining textures, oatmeal is the perfect vehicle. A good formula to follow when making your favorite breakfast cereal...
oats + something fresh + something dried + something creamy + something crunchy
Not that you need a formula when making oatmeal or anything, I mean this isn't rocket science, but I like to stick with what works. In fact I think this is my basic meal formula. Salads are always better with some fresh and dried fruits, and a sprinkling of nuts. Top with a creamy dressing and you're good to go. Pasta with roasted vegetables, fresh greens, creamy cheese, and roasted nuts - ugh, now I'm hungry.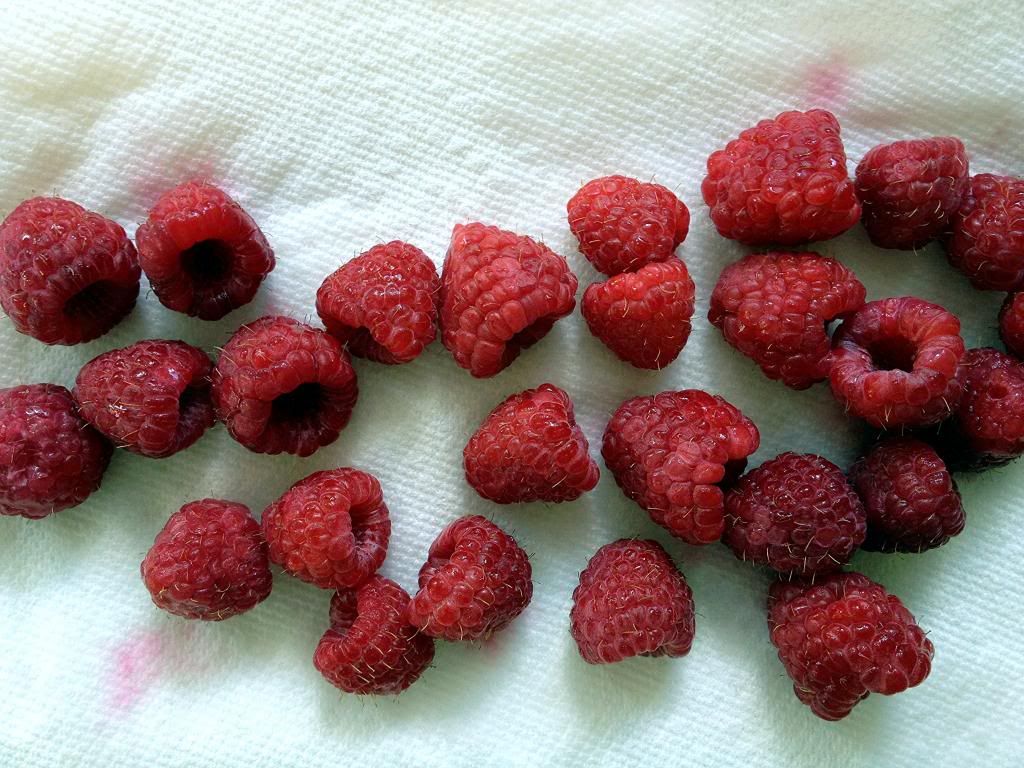 This oatmeal specifically was a combination of the seasonal fruits I had in my fridge, combined with my hands-down favorite granola,
Purely Elizabeth
. Have you ever tried this perfectly sweetened and toasted, magical superfood? It's crunchy yet somehow melts in my mouth - I really can't explain it. Made with ancient grains like millet, quinoa, and amaranth, and omega-3 seeds like chia, flax, and hemp, it's the most nutritious granola I've come across. Organic coconut oil and coconut palm sugar provide a filling energy boost, without the blood sugar spike of more processed sweeteners. And to please most every palate out there, Purely Elizabeth is also vegan and gluten-free. Buy it. Try it. Buy it again. Another good kitchen formula.
Raspberry Nectarine Oatmeal
1/2 cup oats
1/2 teaspoon cinnamon
1 teaspoon vanilla extract
1 tablespoon shredded coconut
a few chopped apricots
1 nectarine, chopped
1/2 cup raspberries, mashed
toppings:
granola
almond milk
maple syrup or honey
shredded coconut or coconut butter
Cook your oats according to package instructions (buckwheat, farro, or brown rice make great alternatives). When oats begin to thicken, add cinnamon, vanilla, shredded coconut, and apricots. Continue cooking until desired consistency. Add the chopped nectarine and raspberry mash and give it a stir. Use whatever toppings are up your alley. Here I went with granola, almond milk, maple syrup, and a few pieces of leftover fruit. I poured the almond milk and honey over top after the photo session to ensure a clear view of that
wonderful granola
.