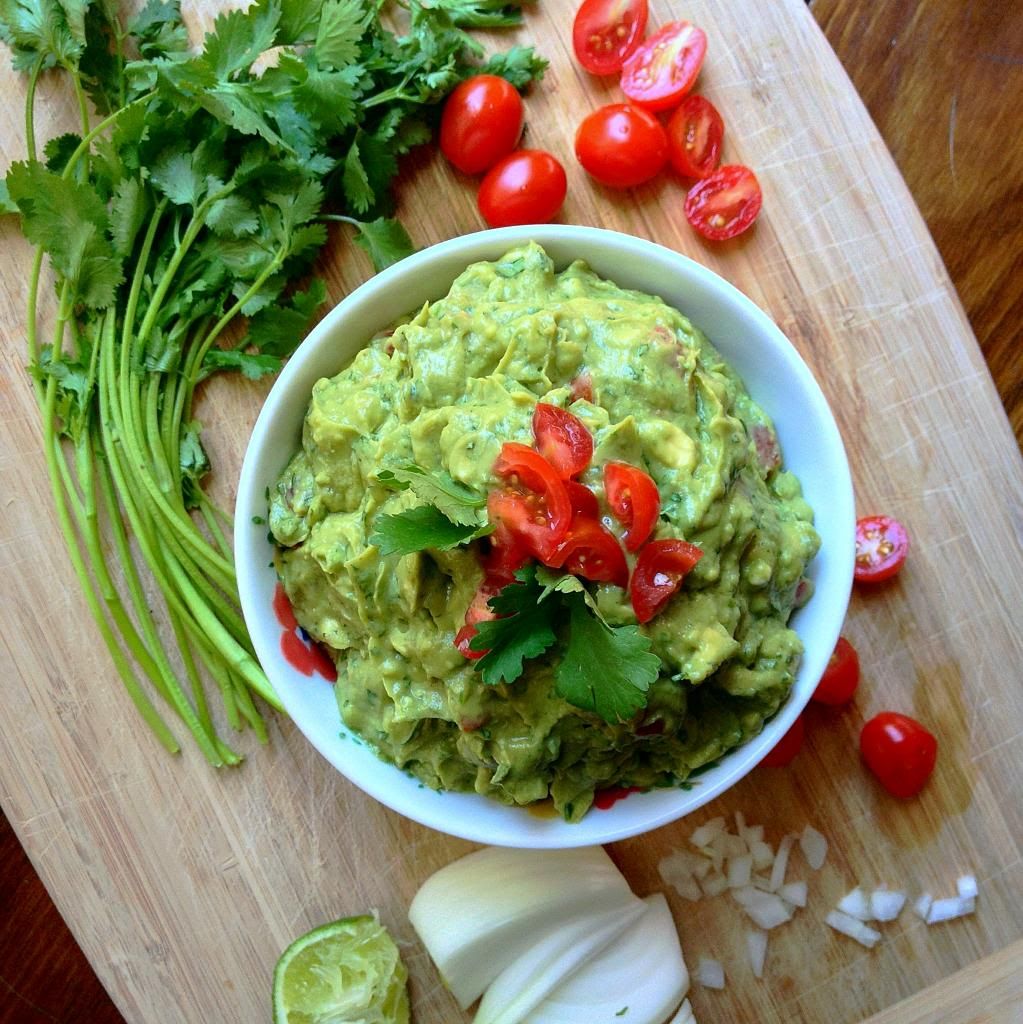 Guacamole could be my most requested dish. Whether I'm going to a cookout, a hangout, flopping with some friends, or throwing a party, I'm usually asked to make guacamole. And not to toot my horn or anything, but (toot toot) it's good. I'm actually not sure why I can't find great guacamole anywhere except my own kitchen, and I'm sure everyone else here on the east coast has had similar experiences. I'm always so jealous of the Mexican food that must be served closer to the border (and in the country itself) . The one and only time I visited California, I couldn't get enough of San Francisco's Chinatown, and basically survived on sushi. I need to go back to the west coast dreamland to give my food consumption another shot. I seriously have had maybe one successful experience with ordering this creamy dip at a restaurant. It's always the same...avocados, onion, and the tiniest amounts of lime and garlic, if any. My favorite part, tons of cilantro, is usually left out. For some reason, restaurants aren't into adding fresh herbs and spices. It's always so bland, and usually more like an avocado hummus, than a chunky guacamole.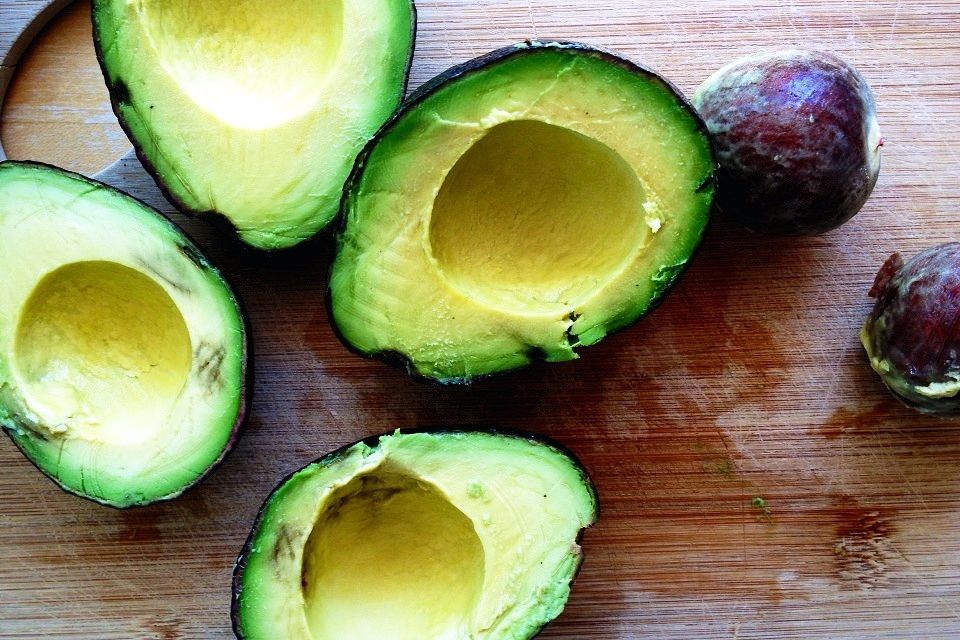 How good are avocados, by the way? I mean basically a butter substitute, right? Pretty much any dish can be escalated with the addition of some sliced avocado - stir-fry, curry, eggs, toast, chili, soups in general, salad, smoothies, pasta, and my most recent experience, chocolate mousse. A good rule to follow in the kitchen might be this: always add avocado. I'm trying to think of something that would be totally gross with avocado added to it. I was going to say maybe oatmeal, but scratch that. I used to eat my oatmeal (and yogurt) every morning with some mashed up banana, avocado, and cinnamon mixed in. I think I might get back into that like right now. Or maybe I'll make some avocado banana bread. That sounds incredible. Add chocolate? I mean I guess. And while you're dreaming up all the different things you can add this creamy, green superfood to, make some guacamole to feed your brain...
Guacamole
4 ripe and ready avocados, pits removed
1/4-1/2 small onion, diced
1/2 cup grape tomatoes, diced
2 cloves garlic, minced
1/2 cup (or more) chopped cilantro
2 limes, juiced
1/2 teaspoon cayenne pepper
1/2 tablespoon cumin
sea salt, to taste
Mix and mash everything in a medium size bowl. Taste for seasoning (my favorite part). It's better when the flavors have a chance to meld, so I'd recommend letting it sit in the fridge for an hour or so - room temp is fine too. I add a good amount of lime juice, so if I put some plastic wrap directly onto the guacamole before sticking it in the fridge, it usually lasts me a couple days. Just give it a good mix, and any brown spots should go away.