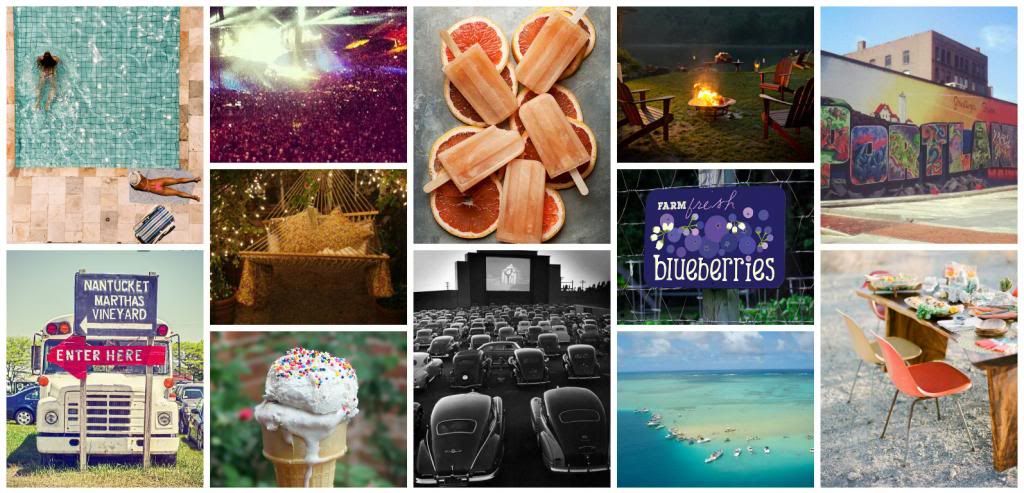 Summer Bucket List
make friends with someone who has a pool
go to Martha's Vineyard
go to a concert
read more, preferably on a hammock
make more homemade ice-cream
make popsicles, add booze
go to the Wellfleet drive-in theatre
pack in as many fire pit nights as possible (at my brother's)
visit a pick-your-own blueberry farm, then make this
go to the sandbar, a lot
have a girls weekend in Portland, ME
eat outside whenever possible
And most importantly...STOP PINNING, START DOING!!
(Above photos found on
Pinterest
, ugh)
I hope this inspires some bucket list creation of your own. If anything, it helps with the constant need to make a list of something, then cross things off. BTW, I promise some food in my next post!