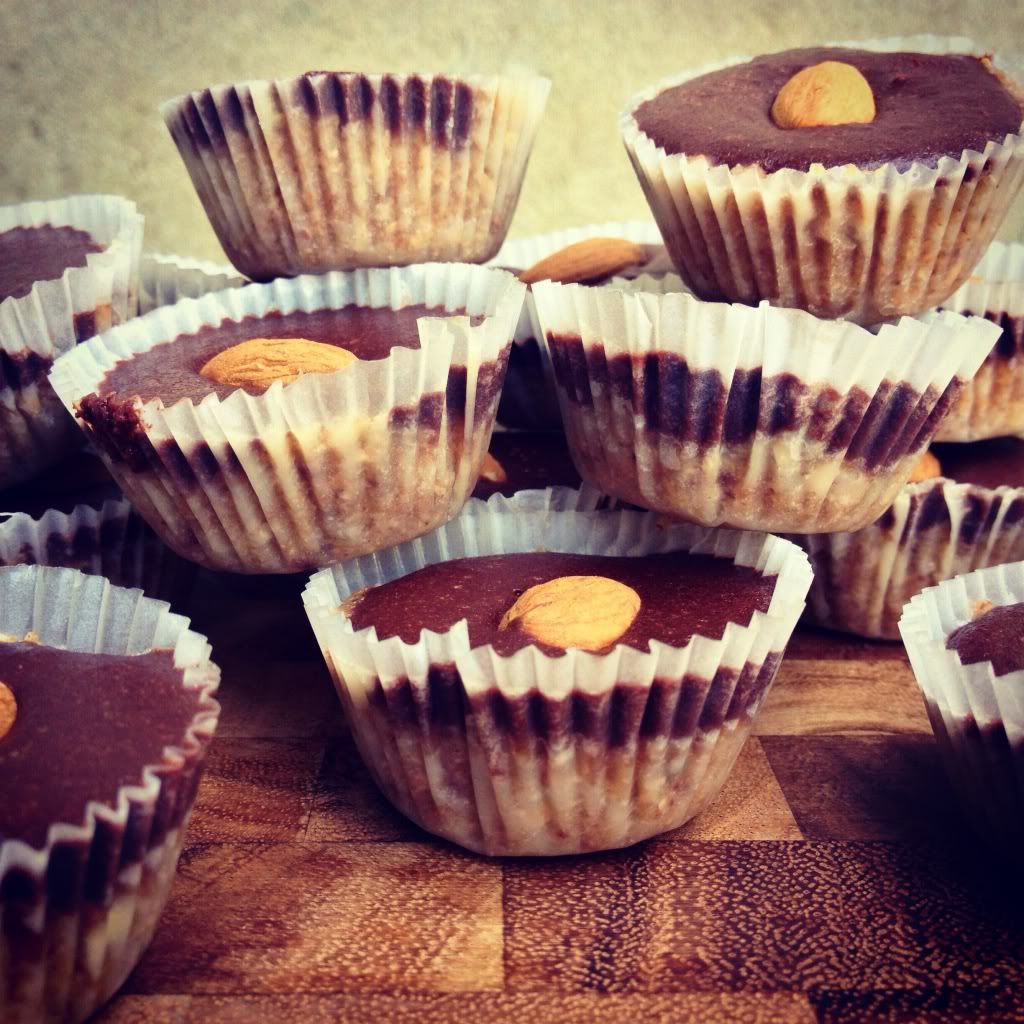 Finding healthy alternatives in a world that also creates Reese's Pieces is not an easy task. I get it, it's hard to eat right all of the time. But when you also have medjool dates at your disposal, I promise it will get easier (is that only something a lunatic would say?). I promise I didn't storm into this world with a bottle full of kale juice and a diaper made of pinecones. I ate junk just like everyone else, probably more so. My diet now is the result of years of food network viewing, food blog browsing, and an ever evolving passion for whole foods (both the store and the term for food in its original state).
Pinterest
has also brought some new game to my inner foodie. With the amount of pins I have, you'd think I lived inside a Martha Stewart Living magazine, but I swear I'm just like everyone else, and have really only mastered the sock bun (which I'm so over by the way. Top knots = life). This recipe in particular was inspired by my
vegan sweet board
, which I really need to explore more of. I tend to steer away from dessert making, even the healthy kind, because I have no self control and will eat 45 raw brownie bites as quickly as I roll them out. Pig. But when I have a group of fellow eaters to share with however, I'll gladly oblige.
I made these cups for a music festival I went to last weekend with some great gal pals. We threw together some flower crowns (the best), stuffed a cooler, and headed to Devens, MA (Uh, is this place real? No, I don't mean Danvers). Traveling with girls is pretty great. The spread of food we brought to share almost convinced me to bail on the music and binge eat in the hotel room all night. Almost. We did our fare share of eating and drinking before me made our way to
The Nines Festival
, and then continued to do so once we arrived. The weather was perfect, the music was flowing, and things definitely got crazy. Vodka milkshakes happened, too. I'm pretty positive it was a curdled mess, but I really can't be sure. I might have also took a power nap in the beer tent, if we're being honest.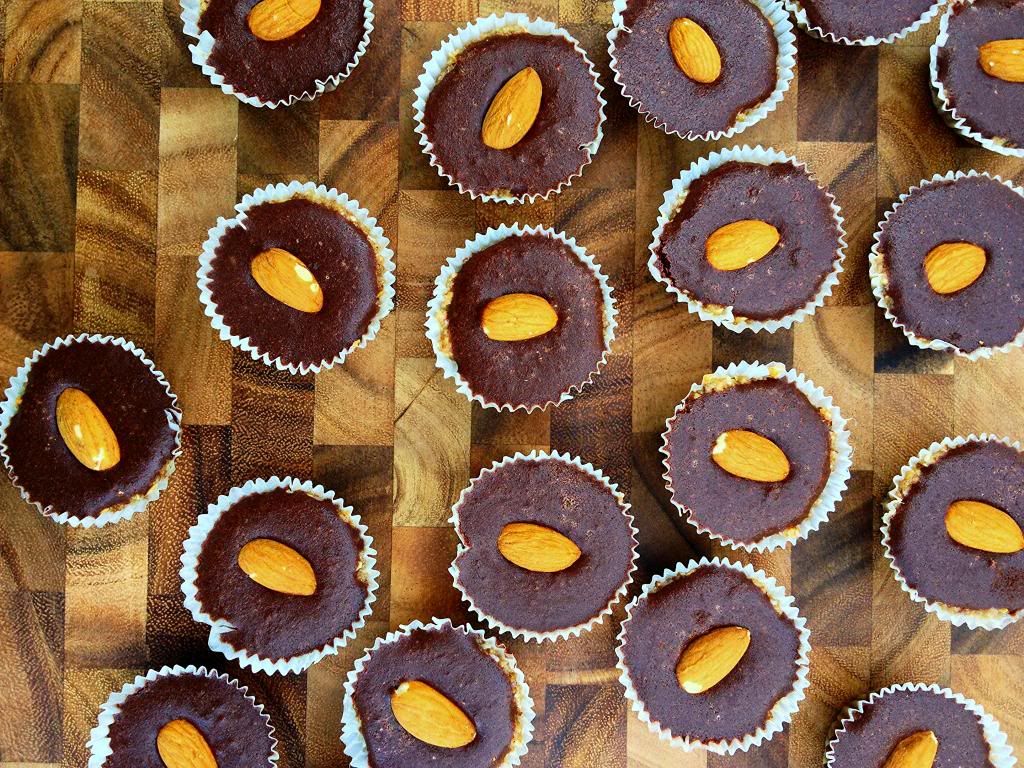 These almond butter and coconut cups were the hit of the weekend. The
original recipe
called for peanut butter, and I'll be going that route next time to see if it compares to the classic Reese's cup, but I went with almond butter this time, because I love the coconut-almond combination. I also added some dates because my sweet tooth has no limit. I made a batch of
raw chocolate
for the topping, instead of melting chocolate chips, because I have a need to impress people with anything I do. But I also realized that making raw chocolate is super easy, and the results are incredible. Really. I'll never buy chips again. This recipe makes a good amount, and I made sure to leave a few at home for when the craving struck again (I ate them all as soon as I walked through my front door). I stuck them in my freezer, and ate them straight from there. No need to thaw, they do so pretty quickly anyways.
RawAlmond Butter + Coconut Cups
Inspired by This Rawsome Vegan Life
Makes about 25-30 mini cups
1 cup shredded coconut
3/4 cup oats
1/4 cup maple syrup
6 medjool dates
1/4 teaspoon cinnamon
1/2 tablespoon vanilla extract
1/2 cup almond butter
2 tablespoons coconut oil, melted
sea salt, for sprinkling
raw almonds, for decorating tops
Raw Chocolate
1/2 cup maple syrup
3/4 cup raw cacao powder
1/3 cup coconut oil, melted
1/2 tablespoon vanilla extract
Add the first eight ingredients (shredded coconut through coconut oil) to your food processor, and blend until you've got a rough paste - a couple minutes or so. Divide the mixture among lined mini cupcake trays, leaving room to top with melted chocolate. Press the mixture firmly inside the cupcake papers.
Whisk together all of the ingredients for the raw chocolate. I did this inside a liquid measuring cup so I could easily pour the chocolate on top of the coconut-almond-oatmeal mixture. Top each cup with a raw almond and a sprinkling of sea salt. Refrigerate for a couple hours, or overnight, and enjoy. They also freeze extremely well.